3 tags
friendzone - always
ahead of their album 'dx' (to be released this year on donky pitch), peep this cracking track friendzone set loose yesterday for free.
4 tags
lil texas - talkin 2 u
check the clips for our 10th ep below, a six tracker from lil texas. on 'talkin 2 u' elements of soul, boogie, disco, funk, house, bmore & juke are brought together, underpinned by tuff basslines, rhythmical dexterity and melody, this is fun music made for dancing. it's out may 27 via our bandcamp and then june 3 in all other stores not enough for you? download the title...
5 tags
lockah - only built for neon nites limited edition...
as a nod to the original raekwon 'only built 4 cuban linx' cassette, which our boy lockah holds very deep to his heart, we've released a super limited purple cassette version of the ep. cop it. you can also bag it as a bundle deal with a purple donky tee.
4 tags
lockah - young neon countach (ghost mutt remix)
here's a free download of that ghost mutt remix of lockah, also available as the digital extra to the super limited edition purple cassette versionof 'only built for neon nites'. out to xlr8r for the love.
5 tags
june 7th w/ ital tek, chesslo junior, ghost mutt &...
5 tags
lockah 'young neon countach (ghost mutt remix)'...
wheel back skream and benga's bbc radio 1 show from last night to hear ghost mutt's brand new remix of 'young neon countach' by lockah. we'll be dropping this one for free soon, alongside a lil suprise.
4 tags
the range guest mix on luckyme rinse fm show
peep this week's luckyme rinse fm show for a guest mix from the range, as part of an astro nautico showcase.
6 tags
keyboard kid production for chronik 'deepest...
check this bonkers video for chronik's new tune 'deepest darkest' out soon on no hats no hoods, produced by keyboard kid and co-published by us.
8 tags
activia benz london bash
our bros at activia benz are throwing a wee party in that london on may 24th. slugabed + lockah + deft + my panda shall fly + me (grinel) + acky b djs. lil promo vid for you all…
9 tags
the range 'seneca' out now + video for 'ps 3'
our 9th release is out now, a six track ep from the range. 'seneca' includes three original tracks and three remixes from supreme cuts, howse & obey city. pure and lovely electronic music. go grab it from itunes, amazon, bleep, juno, wasabeat, boomkat, direct from us or many many other spots. check the trippy new video for the range 'ps 3'. shouts to xlr8r for the...
3 tags
april radio show
the april edition of our radio show is not up for download / stream on soundcloud. just me on my ownsome this month, new tracks from µ-ziq, a unreleased slugabed jam, some bonkers stuff from dj clap, prince pauul & wooferface alongside donky pitch tracks from the range & lil texas and other goodies next show is may 15th
3 tags
where's moscow?
if any of you lot had been wondering what our guy moscow has been up to, look no futher that this psychedelia lo fi garage rock track and video. his debut ep under the alias of theo verney is out now, more info here Theo Verney - Waterfalls from Ok Cool on Vimeo.
5 tags
skweee inna dancehall
it's been a minute since i posted any skweee up here, but this new digi-reggae / skweee compilation on ancient robot has put an end to that. some proper heaters on here. the joxaren and skweee perry tracks in particular are great. Skweee Inna Dancehall by Various
5 tags
the range - ps 3 (obey city remix) free download
head over to xlr8r for a free download of obey city's remix of the range 'ps 3', which is lifted from his new single 'seneca' - out april 22nd on donky pitch. check the clips for the full ep below
4 tags
lockah spills the beans to line of best fit
great interview with lockah over on line of best fit. also, this.
4 tags
boss kite - using xbox kinect to map body...
check the video, pretty cool eh. do us a favour… if you all shout at once maybe he'll make some hot boss kite jams. we miss them.
6 tags
lockah - theme from 'only built 4 neon nites'
to celebrate hitting 3,000 soundcloud followers & 2,000 facebook likes lockah turned the 'intro' from 'only built 4 neon nites' into a boss disco tune, and he's giving it away for free. download / stream below. in other lockah news, we picked up our first daytime bbc 6 music radio play today for 'young neon countach'. large up tom ravenscroft
5 tags
the range 'ps 3' pitchfork premiere
this week we let slip 'ps 3' the first track from the range's 'seneca' ep that drops on april 22nd. read all about it on pitchfork
2 tags
lil texas in the boiler room
finally boiler room have uploaded lil texas' set from late last year. stream below. keep em peeled for his ep on donky dropping in the next few months
5 tags
donky x sub fm with soosh
last night's radio show is now up for stream / download via our soundcloud. soosh joined us for live in the lounge for a guest mix. forthcoming and unreleased tunes from lapalux, the range, dj paypal, lil texas, kidkanevil x dza, letherette, bambooman and much more besides.
12 tags
lockah - only built 4 neons nites
following support from skream n benga, b traits & ally mccrae on bbc radio 1, tom ravenscroft on bbc 6, sinden on kiss and djs and producers like starkey, dj shadow & mweslee, our eighth release is here, and it comes from aberdeen's lockah. five tracks of strong synth melodies gliding through tough bass and beats that touch on juke, boogie, electro, italo and even pop. go grab it...
4 tags
alphabets heaven - birthday
amazing (like seriously amazing) new video for local fam alphabets heaven's new tune 'Birthday', lifted from his new ep on king deluxe. the animator renata gąsiorowska got some skills. Alphabets Heaven - Birthday from diplodok493 on Vimeo.
10 tags
lockah ep launch, tonight's the night
so happy to say lockah's 'only built 4 neon nites' ep is out on monday (you can buy it direct from us now). to celebrate we're throwing a free entry launch party at the green door store in brighton tonight with pretty much the whole crew in attendance.  tuff wax family bones & money have made the journey down from aberdeen to play alongside sluga, ghost mutt and...
5 tags
grinel - bearded mix
i done made this mix for bearded magazine, and i'm very happy with it. lot's of music from the team plus some other cuts i've been playing out a lot recently Giraffage - Home (Alpha Pup) King Louie - Dope Smoke (free download) ? - ? Keyboard Kid - I'm God I'm Devil (self released) XXYYXX - Good Enough (Relief in Abstract Records) Jaw Jam - The Truth [Lockah...
bearded magazine interview with me n pete pitch
me n pete chatted to bearded magazine recently about forthcoming plans for the label and all that kinda stuff. read it here
8 tags
the range - promises (edit)
last week, ahead of the release of his next single for us, the range dropped a free download of his edit of ciara 'promises', premiered via the line of best fit. it's racked up over 4500 plays over the weekend. it's a corker. stream below his seneca ep drops april 22nd, three new tracks + remixes from howse, obey city & supreme cuts
6 tags
the range - astrocast 32
check this new mix from the range for astro nautico. all his own productions, excellent as ever. keep your eyes peeled for a lil bootleg freebee from him soon, followed by his next ep for us featuring remixes from supreme cuts, howse and obey city - released april 22nd. ASTROCAST32: The Range by Astro Nautico on Mixcloud
friendzone - kuchibiru network 3
ahead of their album for us, today friendzone dropped the next part in their kuchibiru network series. alongside their own tracks it features beats from ryan hemsworth, jerome lol, skywlkr, keyboard kid,  and a host of other talented fellows. this is a must. free download here, stream below
4 tags
Watch
friendzone mix and interview for drowned in sound check this dope mix from our new signing friendzone, made for drowned in sound. there's also this in depth interview. we're mastering their new album 'dx' at the moment.. it's sounding fucking amazing… keep your eyes peeled for more info.
5 tags
lockah is guardian band of the day
our lad lockah was the guardian's band of the day yesterday, read all about it here. 'only built for neon nites' drops march 18th. excite
8 tags
lockah in the mix for salacious sound
check this mix from the lockah man for salacious sound, including a slew of tunes from our guy lil texas. donky team x team donky. also… this just in… lockah's 'only built 4 neon nites' ep launch party will be held in brighton on march 15th @ the green door store with slugabed, ghost mutt and myself all on the decks too. free entry. excite
7 tags
hear a track from our lockah ep on bbc radio 1
last weekend skream and benga premiered the first taste of our forthcoming lockah ep on bbc radio 1, check the rip of 'let the cool air breeze' below or head over to fact magazine to read the official announcement for 'only built 4 neon nites', which drops march 18th.
8 tags
ryan hemsworth & lapalux shows in brighton
we've hooked up with be nothing to put on two shows in the first few months of this year. firstly ryan hemsworth on feb 7th, with all residents in attendance (sluga, ghost mutt, be nothing djs & myself), at the jazz place. so much hype for this, sick line up and we're proper pleased to be doing shows in brighton's best basement again :) tickets here then on march 14th we...
11 tags
svvetbox #5 - thursday 10 jan, alibi
london: i will be joining microburst, tim parker (you'll soon know) and thunderloops at the monthly svetlana industries party this thursday. free entry @ the alibi. you can expect a bunch of unreleased donky tracks amongst other heaters like…
6 tags
ghost mutt in australia
australia! ghost mutt will be playing the following shows in your country in january 04 brown alley, melbourne 12 wasteland, brisbane 19 gilkinsons dance studio, perth
3 tags
Watch
we have a brand new show on sub fm, here's the first one
7 tags
m|o|d - peng - 001
more uptempo stonkers from the boston team M|O|D - PENG - 001 by M|O|D
3 tags
slugabed starts new label - activia benz
alongside his friend jake, our buddy slugabed announced his new label yesterday. activia benz's first release will come from deech backed with a remix from sluga - out december 10th on vinyl, with full fucking great picture sleeve, and digital. check out the clips below. and also go check out the sick lil video too.
9 tags
Watch
last week we did an interview on juice fm (local brighton radio) for the drum clinic. hear the lot via the mixcloud player. some forthcoming donky pitch music in there
3 tags
hucci - persia
i've been battering beats by hucci for the last week or so and this new one's no different. it's worth mentioning he's 16 year old lad from our hometown. hi five brighton. free download
6 tags
dj slow - lftf mix
pelican fly have quickly become one of our favourite labels of late, with essential drops from sinjin hawke, cosmic revenge and cashmere cat. check this mix from label boss dj slow. made for live for the funk.
7 tags
deft, manni dee & alphabets heaven launch new...
i remember talking to manni about his plans to start a new night alongside deft and alphabets heaven a good six months ago. he told me they wanted to use a venue off the beaten track, make it special. a church even. the first party, named 'offhand', is on saturday night (27th october, 7-11.30) at st andrews church on waterloo st in hove, a really nice spot i saw casiotone for the...
4 tags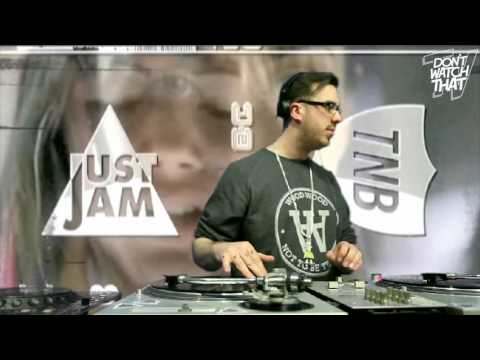 6 tags
fluro black is here
following bbc radio support from skream & benga, mistajam and b traits, as well as dj support from kode 9, brackles, lv and foreign beggars 'fluro black' has landed. as all the records turned up warped (sadface) it's just available digitally for now, with the 12" to follow in the next week or so. PRE-ORDER THE 12" DIRECT FROM US NOW and get the digital for...
4 tags
chesslo junior - catfish ep
chesslo junior definitely deserves more props, and this 10 track release proves just that. keep your eyes open for the drop on wotnot in november too, 'mouskouri' is my jam. read more about that here <a href="http://chesslojunior.bandcamp.com/album/catfish-ep" data-mce-href="http://chesslojunior.bandcamp.com/album/catfish-ep">Catfish EP by Chesslo...
4 tags
frank ocean - thinking about you (future the...
so remixing a remix eh. or more to the point, 'future screwing' a remix. future screw? really? are we already up to future screw? oh god knows. all i know is this is well nice. hits that perfect pop button. free download
7 tags
deniro farrar & shady blaze - kill or be killed
love deniro. love shady blaze. sick selection of producers on the album, including our boy keyboard plus friendzone & hemsworth. was hardly gonna be bad was it? essential download <a href="http://denirofarrar.bandcamp.com/album/kill-or-be-killed" data-mce-href="http://denirofarrar.bandcamp.com/album/kill-or-be-killed">KILL OR BE KILLED by...
6 tags
arp 101 x elliott yorke ep launch a week today
womp womp womp details here
5 tags
manni dee & deft - jungle jook
brighton family manni dee on the hook up with deft here. high tempo powerhouse. jungle jook is lifted from their stamina punch ep, out now on seclusiasis. buy eet.